Reusable blocks are one of my favorite features of the new WordPress editor. They can save a ton of time and can be used for so many things. This post is about ways to use and how to make reusable blocks in WordPress.
But what is a reusable block?
It's a set of elements you create one time, and then save it as a group so you can use it over and over.
Sign up forms will probably be the most popular way for bloggers to use them. You can make one call to action to put into your blog posts, and then insert it into any post, any time with just a couple clicks. Super handy!
The one we created for this example looks like this: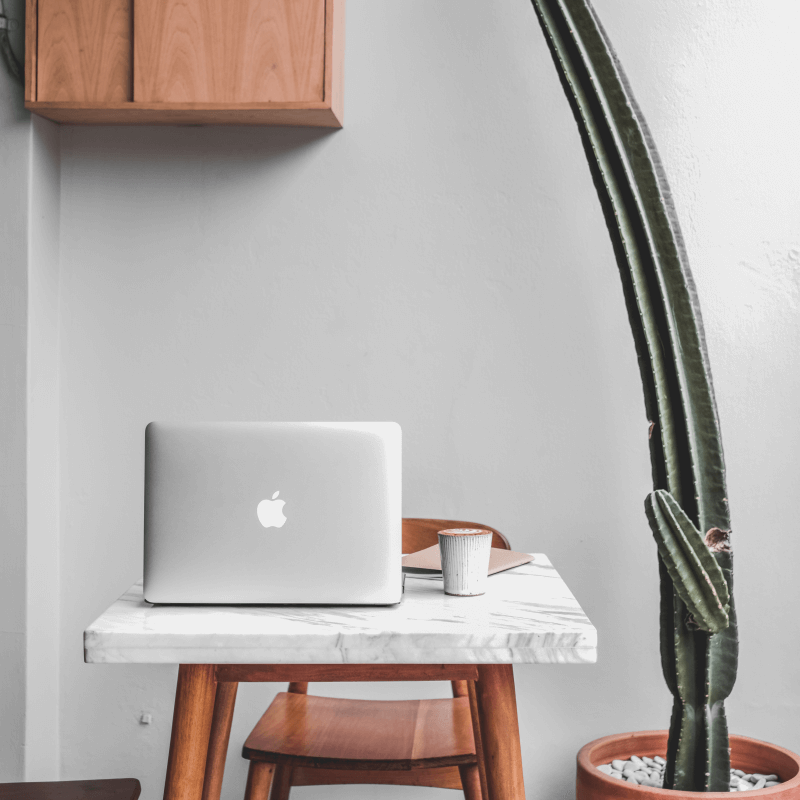 Get more details
Sign up to receive the free printable checklist to go along with this post.
For this particular block, we used our favorite Gutenberg plugin, Atomic Blocks (go get it if you don't have it yet!) to create a two column container.
We set a background color and some padding until it looked nice. Then in the left column we put the image; and in the right, we added a heading, paragraph, and subscription form.
Now that the reusable block is created, we could add it to any post in 2 clicks!
What else can you use reusable blocks for?
Any block or set of blocks can be turned into a reusable one. They can be sign up forms, "notes" sections where you use a different colored background to draw attention to something, or even a DIY Related Post section to drop in the bottom of each post (which would also be way better for site speed than a Related Post plugin).
Even at the bottom of this post is a Pinterest call-to-action made with a reusable block.
How to make a reusable block in Gutenberg
Reusable blocks, step by step:
Build your first block.

Make it reusable.

Once you have created the set of elements, click on the whole block again (in this case, the column block), then click the three dots and select "Add to Reusable Blocks."



Name the block. Use one that can be easily identified what it is for.

This block can now be added to any post!

Add a block and scroll down the list. Select "Reusable" to expand your selection. Or you can find it quickly by searching for the title.


Select the block you just created.

Make changes to the reusable block, if needed.

There are two ways this can be done, depending on your purpose.
If it is for the current post only, convert it first to a regular block and make your changes. The other way is to apply it throughout your blog (see the next step.)


Global changes to a reusable block.

In a previous step to select a reusable block, there is an option to "Manage All Reusable Blocks." Click that and you will be taken to a list of blocks, much like you are selecting from a list of posts.


Proceed to make changes. Once saved, this will apply throughout the blog where the "convert to a regular block" wasn't used.
See how easy?!
You can also build a reusable block to encourage your visitors to pin your posts, like this… 😉
Pin this post so you don't lose the instructions!
(And to help your blogging friends out too.)
Want more easy WordPress how-tos? Click here to see more.