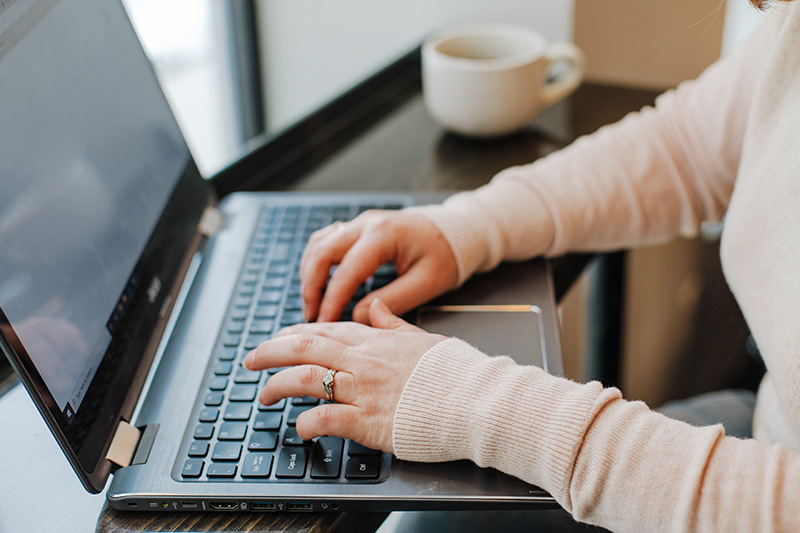 Hoping to start a new blog or give yours a makeover? To learn more about my custom blog services, learn about my pricing, and get in touch about your project:
---
Frequently Asked Questions:
Q: What are your prices?

A: If you need a professional eye on your blog to give you guidance and direction, you can get a totally personal blog audit for $250. (Read more here.)
If you are looking for a custom blog, the price varies per project. With that said, they start at $6,000 for the basics. (Read more here.)
Q: I really want a professional blog, but can't afford custom yet. Can you still help?

A: YES! I couldn't afford one either when I started my own blog over 11 years ago, so helping you is one of the main reasons I do what I do. My pre-made themes are professional quality (in look and code), and highly versatile so you can have a pro blog while building up to the income that will allow you to invest in a custom one.
My pre-made themes are currently getting makeovers for the major new WordPress update, so:

Q: When will you work on my project?

A: You will receive a schedule of the project schedule once we are officially working together. The entire process usually takes 5 to 6 weeks or less (that is the goal!). So prompt and succinct communication will keep us moving along.
I do take on more than one project at a time, and also have to set aside time for the less-fun tasks that come with running a business, so I won't be available 100% of the time during business hours.
I do check my email twice a day while actually carrying out the work on our project.
Q: What will our professional relationship be like?

A: Professionally, we will be partners, working together to build your business. Neither one of us will be employees of the other.
I sincerely care about the people and their business I work with, and will strive to do what's best for your business. Because of the care and respect received and given, we often end up being actual friends in addition to partners.
Q: Will we have a phone chat?

A: Sure, if you'd like one, but a video chat is preferred.
It's much more like being there in person with you, and we can share our screens as well, which makes it so much easier than a phone conversation to be sure we're on the same page. It's kinda hard to describe a website over the phone anyway, right? 🙂
Video chats (or calls) will have to be scheduled ahead of time. And the software is built right into my website, so you won't have to sign in or download a single thing.
I favor video messages inside email and Trello for many things, and you are more than welcome to respond to me in video as well. I use and love the free tool Loom.
Q: What tools do you use?

A: We build WordPress blogs from scratch. Sometimes on the Genesis Framework, sometimes not, but never on someone else's theme.
For communication on projects, we use ClickUp rather than emails for fast and super-easy feedback and questions, along with Loom videos.
Q: I'm not a blogger. Do you build business websites as well?

A: Yes, I love partnering with small businesses. The process is the same as creating a new blog design.
Though usually since the needs aren't as in-depth, the timeline and investment are a little smaller.
Q: Will there be a contract?

A: You bet! I care about protecting BOTH of us. I sign it as well so you can be confident that I will do what I promise (and legally entitled to it).
Q: Can we divide up the payments?

A: Absolutely. For custom blogs and websites, the payments are automatically divided. 30% is due to secure your spot in my calendar (non refundable–to ensure we are both committed to the project), and the rest due before launch.
Want to get in touch about a collaboration?
I would love to help you help your audience with guest blog posts, podcast interviews, or bonuses for your course. You can find more info and reach out here.
Still have a question? Contact me here: